How Do I Care For My Honed, Suede or Leather Finished Counter top?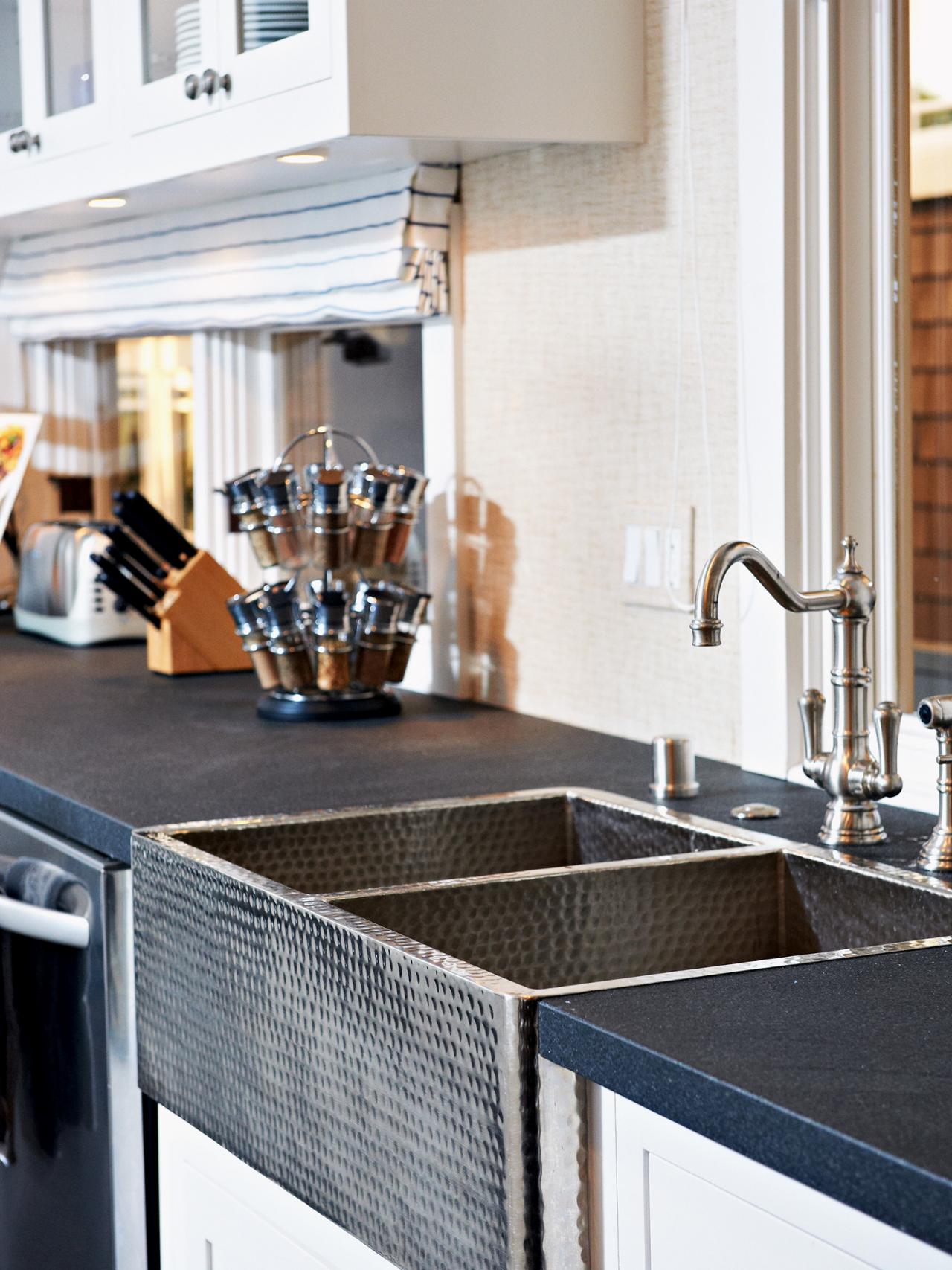 Leather Finish – A leather finish on your granite countertop – a perfect balance between style and practicality – could be that inspired touch of individuality that really makes your kitchen remodel  stand out.
Why choose a leather finish?
If you like the idea of granite, but feel that the polished finish is too glossy for your taste, a great alternative are a leather or honed  finish.
( scroll down for more information on a honed surface) The leather finish provides subtle texture that amplifies the characterisctics of the granite and is easy to maintain.
How it looks: If you imagine the difference between a glossy photograph and a matte photograpph, that is the difference between granite with a  polished finish and granite with a leather finish. A leather finish works wonderfully on darker surfaces!
Advantages : A leather finish enhances the colors and textures in the natural stone, while achieving a higher uniformity in the surface appearance than honed. It is easy to clean, maintain and is pleasing to the touch.
Although this surface can be pretty easy to maintain  we reccomend a stain protector, cleaner that you can use for deeper cleaning of what you may not see with a darker surface. The " Fila cleaner" will make sure to rid all of any unseen build up, germs that can occur from daily use.  A gentle essential detergent that will fully clean your surface without any damage to your stone.

Absolute Black Honed Granite
This Absolute Black- honed Surface is a classic, a great demonstration of how sucessful a white and black contract can be.
Beautiful and Sleek.
"what is a Honed Finish?
Honed means the surfcae of the stone has been ground to a smooth, flat consistent surface. For stones with a natural shine such as granite, the polish or shine is removed leaving a matte ( unpolished) surface with little or no reflection. Because the pores of honed granite are wide open a penetrating sealer for natural stone is recommended. This would be your first line of defense against dirt and stains, protecting the surface of the stone and helping make easier to keep clean.
We have a great " Penetrating Sealer for Honed & leather Surfaces "
Click the link for more information on the " Fila Fob"
http://discoverstonecare.com/product/fila-fob

Cemento Silestone Suede Finish
This is a great inovative design. The Silestone Suede Finish has a remarkable look that offers a unique soft touch. The effect of pure beauty and luxury.
A luxiourious Matte Finish, beautiful color in tone without any enhancements.  This finish has a high resistance to stains and total color consistency.
The finish is perfect for countertops or tiling.

Honed and Leather Finished Granite or Marble offers a unique, rustic look which complements many traditional or farmhouse styles. These stones require a bit of special care as they are more prone to marks and stains.
The first line of defense is a good penetrating sealer, this step will help prevent stains getting into the stone. A sealer goes down into the stone's pores therefore it is important to understand that water marks may still be visible but should evaporate out of the stone.
If you want to disguise surface marks that commonly show from oil, fingerprints, water marks, etc. you may want to apply a color-enhancing sealer or a wet look sealer. These will alter the appearance of the stone, making it look darker and hiding those marks better. CAUTION: Once applied color-enhancing sealers cannot be reversed so always test in an inconspicuous area to make sure you like the look.
Shop for products for honed or leather finish granite and marble here.
If you have any questions about Honed or Leathered finishes please feel free to contact us!